Anti-Depresso's Cereal
The Brief: create a cereal box that combines breakfast cereal with anti-depressants.
I gathered references of existing cereal products, with extended research trips to the grocery aisle. Early on my art director and I recognised that a 'mascot' is a common theme across a lot of cereals.
I went about creating a character, embodying manic happiness.
To ground the box in reality (potentially a future reality) I set about creating all the little elements that would make the box real: Nutritional information, warnings, manufacturing notes. I had a lot of fun being inspired and riffing on existing products (and trying my hand at writing the copy for it).
On the rear of the box, a future child can cut out and create their own activity mask. See below:
I ideated many different Happiness Monsters before the right one found me.
The Long-Term Waiting Room
Clean, simple. Futuristic medical edges and colours.
The Safehome Bot
This bot monitors your every movement, as a final resort against domestic violence. I took cues from robotic tech, R2-D2, wall vents and Lego: and added my own spin to create the bot's label and robotic charging home.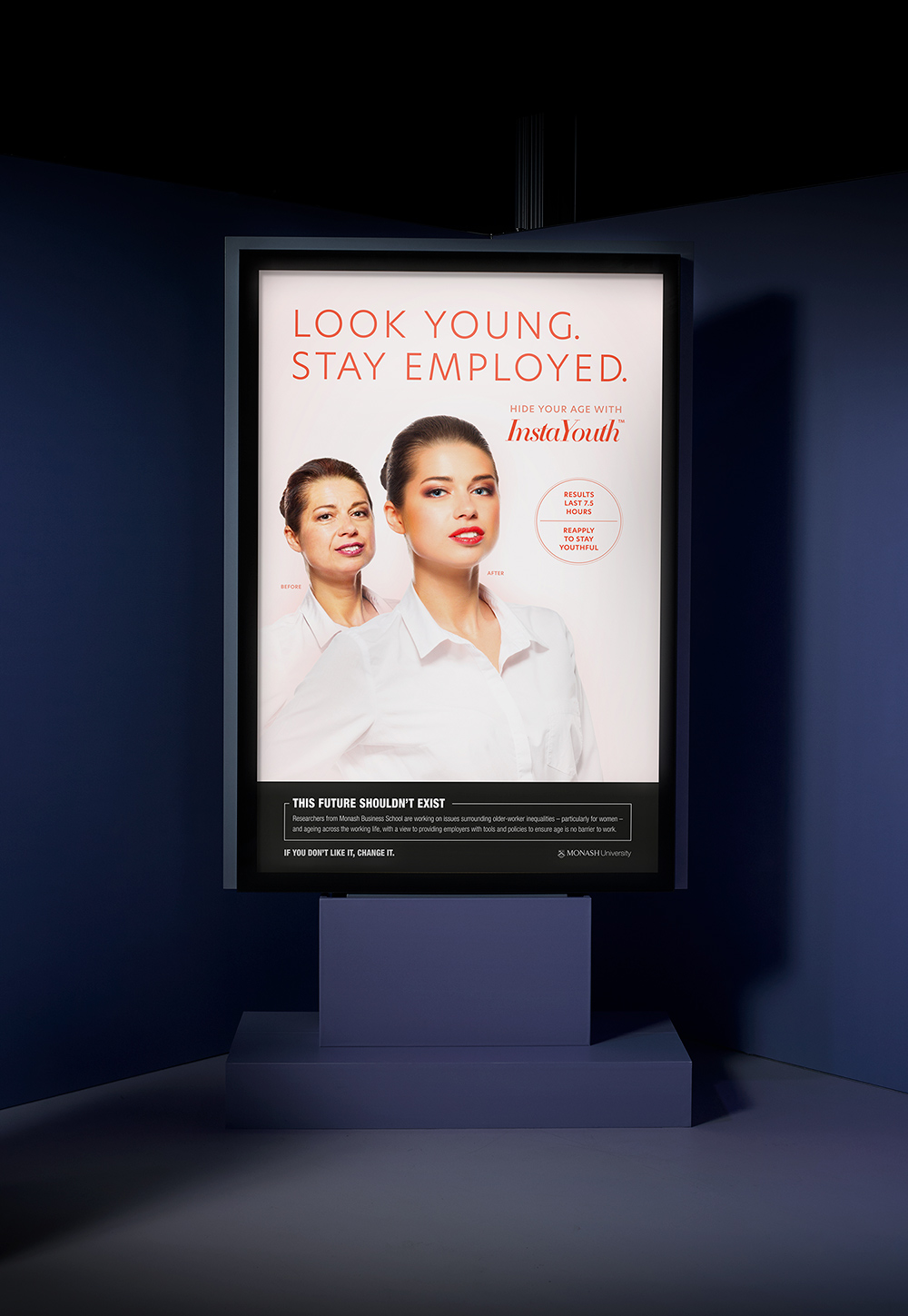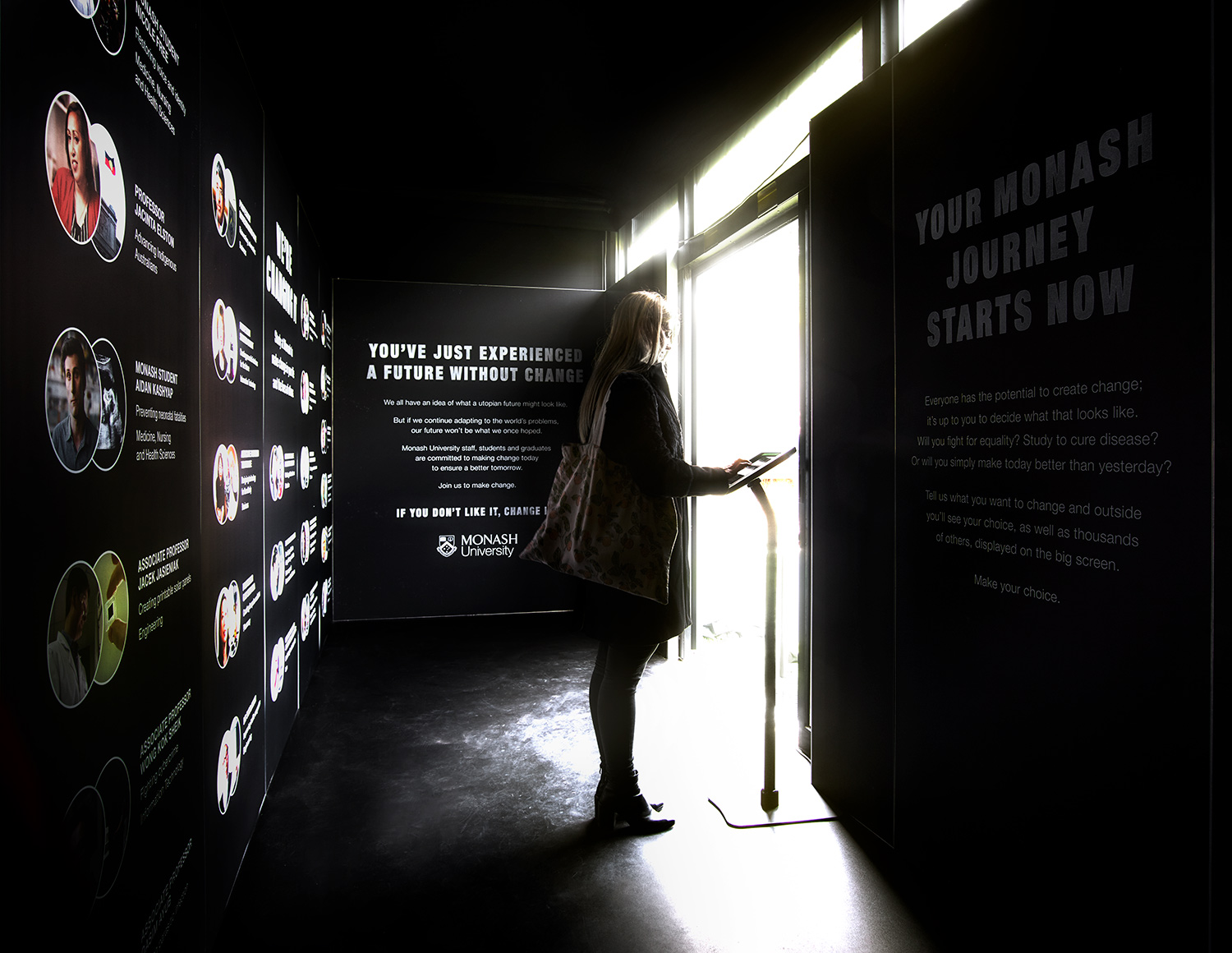 As well as working on the conceptual & final designs of much of the products, I also created signage and exit walls. Information heavy, but laid out simply to showcase alumni and professors who are working to change the world.