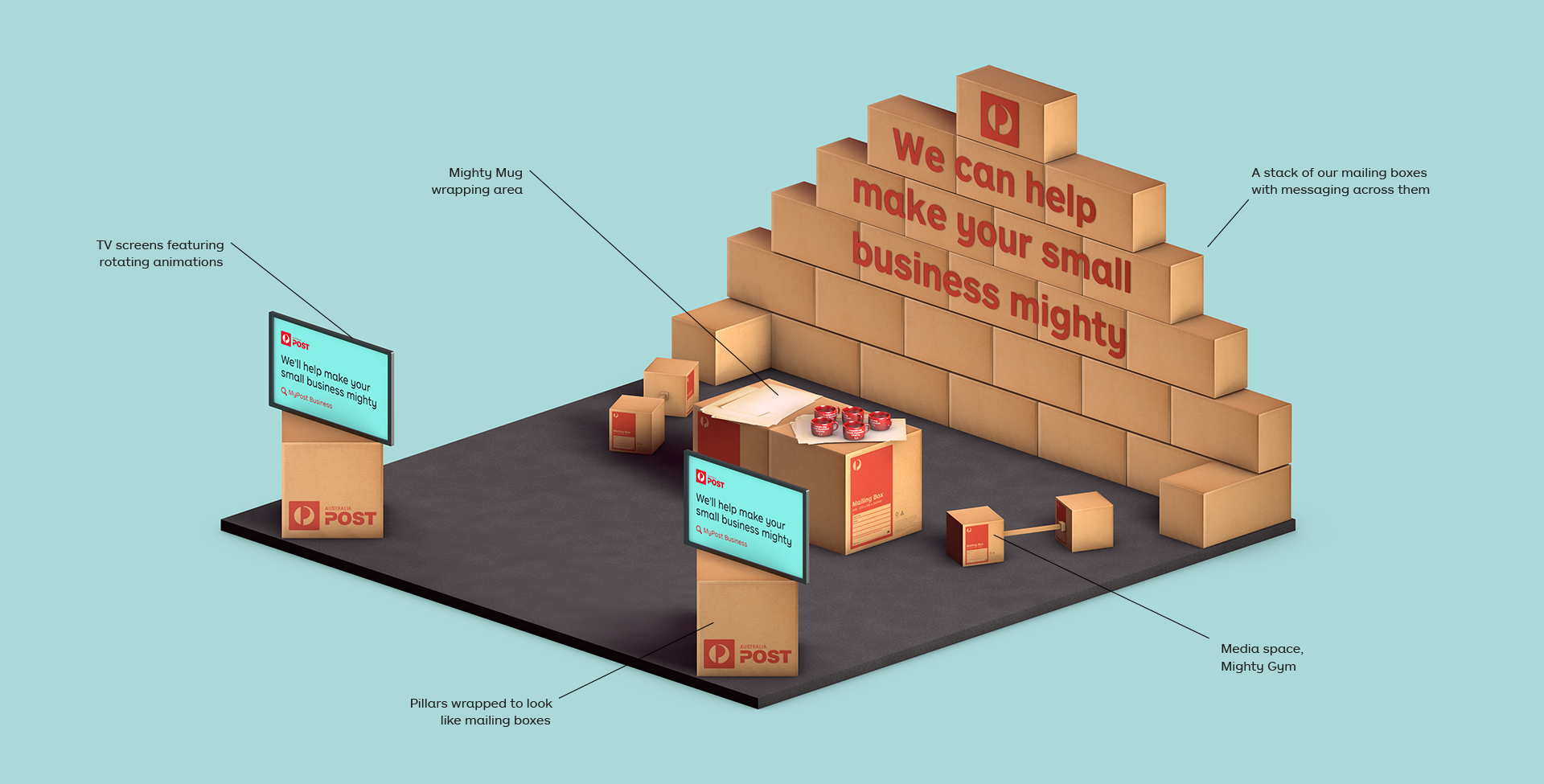 This is a 3D mockup of an exhibition stand, targeting small business owners at the Small Business Expo who might be in need of postage solutions. I helped with concepting and mocking up: there would be a wall made out of postage boxes with 'mighty' text, where exhibition-goers can have photos taken lifting barbells made out of postage boxes.
And, if you signed up for MyPost Business, you'd get a mighty red mug to take home.
Here's the build being set up on-site, with the giant wall of boxes, and barbells.